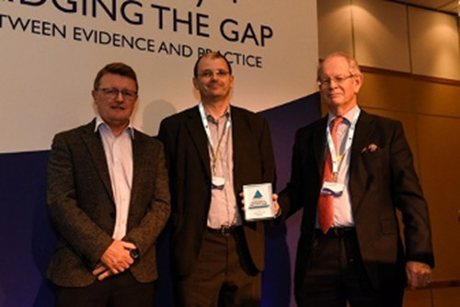 Prince Michael of Kent Award Road Safety Award
Ian Edwards of New View Consultants Ltd and Alan Kennedy of Road Safety GB received a Prince Micheal of Kent Road Safety Award at the Road Safety Award Conference on the 15 Nov 2016.  
The award was given for the Road Safety Foundation Course, a course commissioned by Alan, when he was the Chair of Road Safety GB, and developed by Ian.  The course aims to provide road safety educational specialists with the in-depth knowledge they need to research, design, deliver and evaluate a road safety intervention.  The course has become one of the leading road safety courses in the UK and has attracted a number of international delegates from a number of European countries.
This is Ian second award at the conference having being award the prestigious Lynda Chalker award in 2015.